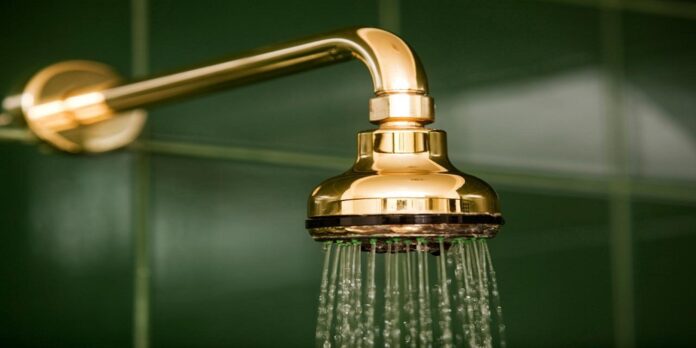 If you're looking to replace your shower head, builders have a wide range of options for you to select from. These different options allow you to match the existing fittings in your bathroom or completely change the look and feel into something more exciting.
Fittings vary from small, sleek designs to larger decorative ones that can change your showering experience altogether, from water spraying on you to water gently raining over you from ahead. However, when choosing the shower heads, size and style are not the only factors to consider; the head material also influences its functionality.
Usually, the shower heads are divided into two main categories based on material; plastic and metal shower heads. But in between these two options, there are many more to discuss, and this article will explain to you all the available materials for shower heads and ways to help you pick the right one.
If you are interested to know, let's get started!
Different Shower Head Materials
Stainless Steel
Stainless steel is the most commonly used metal as it's a healthier option (free from lead) and eco-friendly. Unlike other metals, stainless steel is resistant to corrosion that, high temperature, retain its shine for a long time, and is easy to maintain.
ABS
If you are into plastic shower heads, ABS is the widely available option in the market. ABS is a thermoplastic material that is non-toxic and resistant to corrosion. Quality and durability should be your main focus when choosing ABS shower heads.
Brass
The shower head collection cannot complete without brass. Brass is a mixture of zinc and copper known for its durability. The brass shower heads give an elegant look in different designs.
The brass is easy to mold and shape; these heads are available in countless innovative designs that are easy to clean and maintain.
Porcelain
Porcelain is not an uncommon material used in shower head making. This material gives a vintage-style classical look that uses different finishes of stainless steel, brass, or other metals.
Gold
The gold shower head is used for a dazzling and luxurious feel. Gold is usually not the preference of everyone as it's expensive but still has high market demand. The gold shower head perfectly balance the traditional and modern bathroom décor with a touch of elegance.
How to Choose the Right Material?
How can you select the most appropriate one among all the above-listed materials? Here are some factors that will help you pick the right option;
Durability
Resistance against outside factor
Anti-corrosive properties
Life span
Maintenance and cleaning
Wight
Appeal
Price
Considering all these factors, plastic seems to be the best option. However, the look and style that a metal or brass shower head offers are incomparable. So, purchase a shower head compatible with your bathroom décor and has maximum functionality.
Where To Buy Shower Head?
When it comes to where to buy, the options are unlimited, and most of them are worth your money. Among all these options, declinko is a well-known website for its bathroom fixtures and other accessories' quality, performance, and functionality.
At declinko, you can get a wide range of shower heads in different materials and never-ending designs. For further information, check the official website of declinko.
Conclusion
About the shower head materials, there is no hard and fast rule. Regardless of the material you choose, that should be of high quality, and make sure to keep the shower head clean and well-maintained. It's the only way to prolong its life and water pressure.