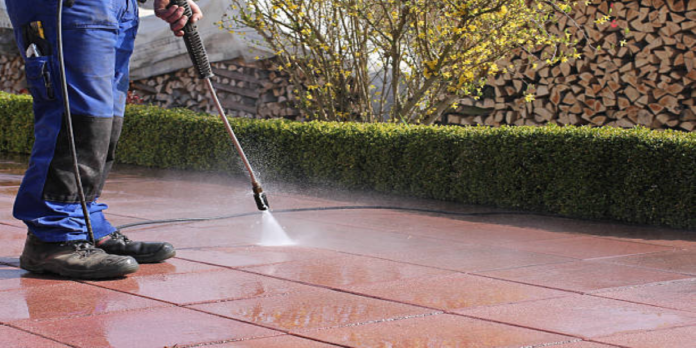 Everyone needs a pressure washer in their home and company as it is one of the leading cleaning tools. It can be used on most surfaces and gets rid of all kinds of surface stains, both easy and tough ones, in no time. However, the more challenging the stains, the more pressure your pressure washer has to exert.
Not every pressure washer can handle every type of stain while ensuring the tool's durability, and if you are new to the science of pressure washers, you may not be so lucky when purchasing the device. Although with Giraffe Tools pressure washers, you do not have to worry as they get any surface spick and span like a breeze.
The most popularly used Giraffe Tools pressure washers are the 2 in 1 pressure washers, the Grandfalls pressure washers, the electric pressure washers, and the portable pressure washers. They all have different PSIs (pounds per square inch of pressure), which will be highlighted below, along with other features for you to know which works best for you.
4 Most Popular Giraffe Tools Pressure Washers
2 in 1 Pressure Washer
The 2-in-1 pressure washer produces 1400 PSI which works well on cars and trucks. It is the ultimate space-saver with its reel that has a wall-mounted design and can be attached to a wall with a brace and screws. This also saves you from assembling the machine whenever you want to use it. If you are worried about the wall-mounted design turning over or dismantling, you need not as it is sturdily created for wall attachments.
Grandfalls Pressure Washer
This machine generates up to 2200 PSI, which gets rid of tough and crusty debris easily and quickly. It can be used to wash driveways, siding, and vehicles, while its featured 100 feet long hose enables flexibility when cleaning large areas. There are also five easy-to-attach spray nozzles that save you time for every cleaning task. Extra features included in the washer are an automatic hose guide, a safety lock switch, a total stop system, and a standardized storage function.
Electric Pressure Washer
Electric Pressure Washer gives off a maximum of 2200 PSI like the Grandfalls machine above. It can be assembled and used anywhere with its multiple mode nozzle that allows you to get an adequate water flow and wide coverage. It has a compact structure that allows for easy storage, and its flexible hose can take up the smallest space.
Portable Pressure Washer
As the name implies, Portable Pressure Washer is a portable and lightweight machine that emits about 1600 PSI. It has a pretty sturdy momentum and noteworthy performance in motor efficiency. The three featured nozzle modes, including direct flow, fanning spray, and foam spray, can be regulated and jointly used randomly. There is also a thin stainless filter and a manufactured mesh that eliminates impurities as you pump out water, thereby ensuring clean filtered cleaning water.
Conclusion
With the varieties of pressure washer products available in the market with different sizes and features, you need to be very intentional when making your purchase. If you are looking for pressure washers that are versatile, easy to use, efficient, and durable, then Giraffe Tools pressure washers are precisely what you need.