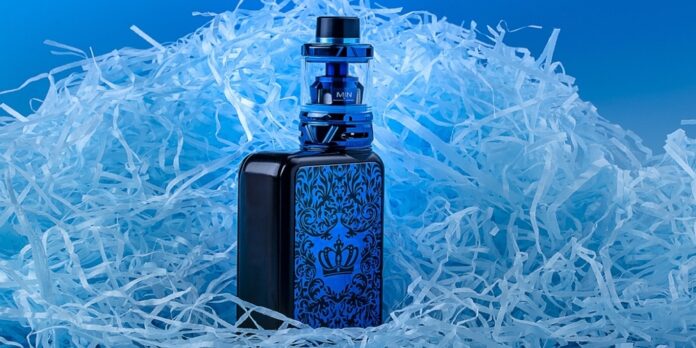 Nicotine salts are quite popular among different people. However, many users are not sure which vape pod should they use for nicotine salts. With so many vape pod options available, it can be quite confusing as to which one to choose. The truth is choosing a drop vape pod does not have to be difficult. As more innovations are introduced into the vaping industry, smokers have an opportunity to try different devices. If you are used to purchasing cigarettes, then vaping might seem to be challenging. What is the need for multiple buttons, customizations, advanced features, and flashing lights?
Closed Versus Open Pod Systems
Closed vape pods are meant for pre-filled cartridges. You should note that ready-filled pods can be replaced with new ones after use. The e-liquids contain varying strengths of nicotine. You can think of a closed system to be like the coffee pod brewer. If you want to enjoy your cup of coffee, you need to choose your favorite coffee pod. The same way you could buy different types of cigarettes, the same way you could with closed vape pods.
Open vape pods allow you to refill e-liquids manually. This means you can choose any given e-liquid bottle you want. This is like purchasing your favorite coffee brand and brewing it at home. The good thing about choosing the right e-liquid ensures you get the right flavor. The open vape pod system is user-friendly. This is because it has a few buttons to press. Additionally, its low profile makes it portable and compact.
Although open vape pod systems are more flexible, you might have challenges switching your flavors. It is advisable to put various flavors in multiple cartridges. No matter the system you choose, these devices are designed to make you feel satisfied. They can satisfy your nicotine cravings and help you quit smoking cigarettes.
If you are new to vaping, it is recommended to start with closed systems. These provide hassle-free alternatives and are ready for use. For the open vape systems, you need to purchase the e-liquid separately.
If you want a kit that you can refill multiple times, then you should go for refillable pods. You only need to change them whenever built-in coils deteriorate. These types of pods are cheaper than their prefilled counterparts.
Cons of Vape Pods
Although vape pods provide a convenient method of vaping that is becoming increasingly popular, they are not suitable for everyone. Their inbuilt batteries offer a certain level of comfort, but need regular charging. If your gadget runs out of power you cannot use it.
Conclusion
The good thing about vape pods is the simplicity and convenience they offer. When you use them, you can satisfy your nicotine cravings. Since these devices are easy to use, they are quite popular. Since they are draw-activated, smokers can easily transition to vaping. Moreover, their ultra-compact design makes it easy to carry them. Other than being cheaper as compared to traditional cigarettes, they are easy to maintain and offer an effective solution to quitting smoking.