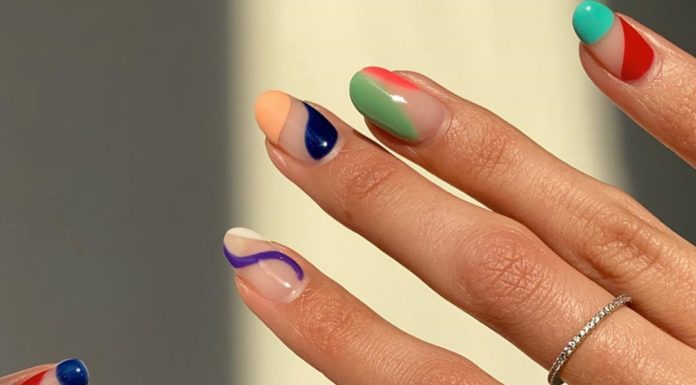 Nails are part of the accessories women have worn for a while to make themselves look good and confident. Just as minute as the nails may seem, a chipped or chapped nail sends just the wrong message to people. A clean and well-tended nail, on the other hand, is enough to convince someone that you pay attention to yourself, even to the last detail.
Just like every other thing that is about style, nail styles have metamorphosized over a year. Nail types and shapes tell a thing or two about your personality. Nail shapes over time have grown to include the square, oval, round, almond, coffin, stiletto, and squoval.
Oval nails are some of the most classic nail shape choices to pick from. The nail shape has been popular for a long time, and some grandmothers probably wore them. This nail type is easy to wear as you can wear it on both natural and artificial nails, no matter the size.
LeSalon blog believes that wearing oval-shaped nails points to you as being classy and elegant. There seems to be a great deal of truth in that though, which other nail styles can pin you as attractive and innocent at the same type?
FANTASTIC WAYS TO WEAR AN OVAL NAIL
The oval nail shape today has endless possibilities on how to wear it. You can either wear it as an innocent high-schooler or take it a tad higher and have a funky look, still with an oval nail. These are some of the suggestions on how to wear your oval nails:
1. Short oval nails:
Want to wear your nails in an innocent and dainty way? Shape it into a short oval style. This style is achievable with your natural nails. You can also fix artificial nails, trim and file them to achieve it. Ready-made short oval nails are popular in the market too.
2. Oval nails in soft colours:
Wearing oval nails in colours like nude, light pink, lilac, and peach means that your nails can easily blend in with the other part of your dressing, avoiding causing distraction at your business meetings, while still looking elegant when noticed.
3. Oval nails in bold colours:
When it is time to experiment with nails that stand out without being vulgar, oval nails in bold colours can come just in handy. Colours like red, wine, black, deep blue, deep green among others can make your nails pop just the right way.
4. Oval nails with glitters:
Adding glitters is the right way to take the nail game higher. Combined either with soft, dark, or metallic colours, adding the right shades and types of glitters will give you the bling to make your nails the center of attraction.
5. Omber Oval nails:
A transition of dark colours to light colours on the right size of oval nails is another style you might want to try. Great to be worn on both short and long oval nails, ombre oval nails are a go-to for a matured chic look.
6. Long oval nails:
While short oval nails prove how innocent you are, long oval nails tell the world just how daring you can be. A switch to this nail style can easily switch up your whole look.