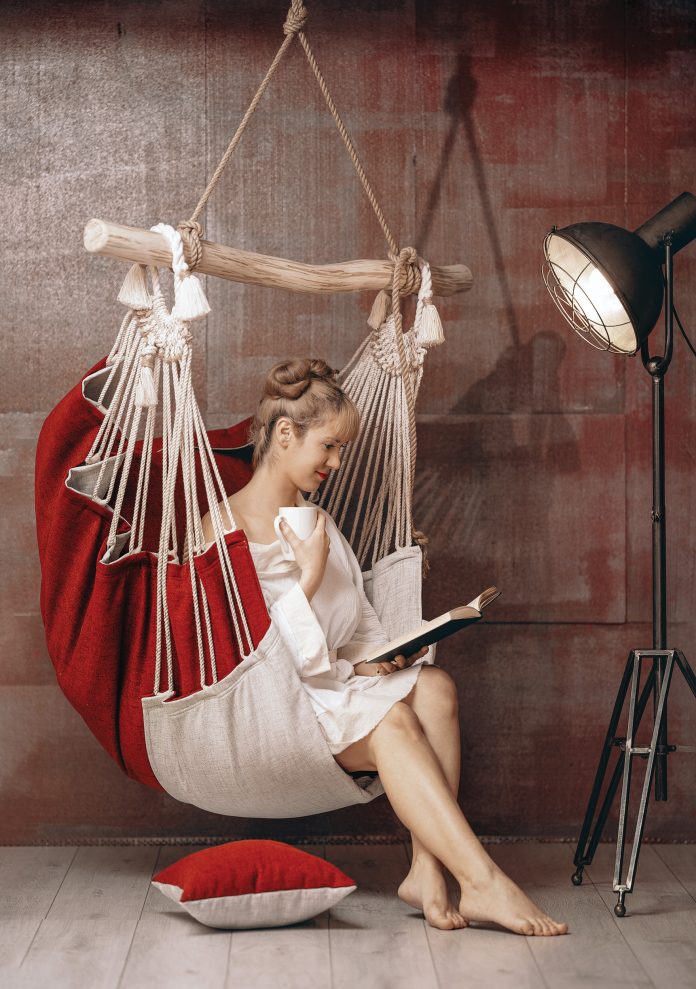 The prices for a premium suspended armchair start from 1,485 lei and reach 1,785 lei, with transport included on the Romanian territory.
Ioana and Alin Satmari started from the need for comfort when they thought of the HANG arOund concept, a name given to a suspended armchair concept that can quickly turn into a hammock, writes the monthly luxury lifestyle magazine After Afaceri Premium. HANG arOund hammocks take shape in the heart of Transylvania, in the commune of Corunca in Mureş County, in a workshop still too small for the plans of the two founders.
"The space called" home "is an intimate one, a place where we do not compromise on quality when it comes to new acquisitions. At least that's the way it is in our family. Rather than buying something cheap and stupid, we better give up the idea ", says Ioana Satmari.