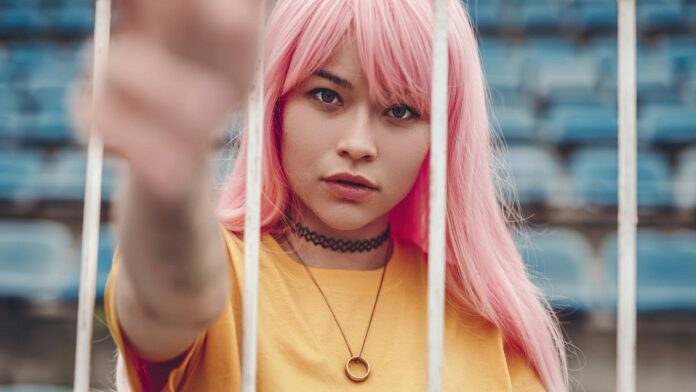 Long-layered wigs offer a world of possibilities regarding hair styling. With cascading layers and versatile lengths, these wigs have become a go-to choice for fashion-forward individuals seeking a stunning and natural-looking hairstyle.
Whether you want to add volume, create texture, or experiment with different looks, long layered wigs provide endless styling opportunities.
In this article, we'll explore how to rock the versatility of long-layered wigs and unleash your creativity!
Voluminous Elegance
Long-layered wigs are perfect for those seeking voluminous and glamorous hair. The layers add dimension and movement, creating a full-bodied look that exudes elegance and sophistication.
To enhance the volume of your long layered wig, gently tease the roots of the layers with a teasing brush or backcombing comb. This simple technique will give your wig a voluminous boost and a touch of red carpet allure.
Effortless Beach Waves
Capture the essence of summer with effortless beach waves on your long layered wig. To achieve this look, use a curling iron or a wand to create loose curls throughout the layers. After curling, gently brush through the waves with your fingers to loosen them, giving your wig a relaxed, carefree, beach-inspired appearance.
Sleek and Straight
Opt for a sleek, straight hair with your long layered wig for a polished and classic look. Use a flat iron to straighten the layers, from the roots to the tips. A heat protectant spray will help maintain the wig's health and shine while providing a smooth, sleek finish. This versatile style is suitable for formal occasions or a chic everyday look.
Bohemian Braids
Embrace your inner bohemian goddess by incorporating braids into your long layered wig. Create loose braids on one or both sides of the wig, leaving some layers loose to frame your face. Braided hairstyles add a touch of whimsy and romance to your overall look, making them ideal for music festivals, weddings, or a carefree day out.
Half-Up, Half-Down
The half-up, half-down hairstyle is a timeless favorite that complements long layered wigs beautifully. Gather the top layers of the wig and secure them with a hair tie or clip, leaving the rest of the layers cascading freely. This versatile style perfectly balances casual and elegant, making it suitable for various occasions.
Textured Ponytail
Elevate your ponytail game with a textured ponytail using your long layered wig. Start by curling the layers to add texture and volume. Then, secure the hair into a mid or high ponytail with a hair tie. Pull on the ponytail sections to create a slightly undone and voluminous effect. This chic and modern hairstyle is perfect for both casual and formal events.
Playful Messy Bun
Messy buns are a fun and effortless way to style your long layered wig. Gather the hair into a high or low bun and secure it with hair ties and bobby pins. Allow some strands to fall loosely for a relaxed and playful look. Messy buns are ideal for achieving a trendy and laid-back vibe.
Classic French Twist
Achieve timeless elegance with a classic French twist on your long layered wig. Gather the layers into a low ponytail and twist the hair upward until it forms a roll against the back of your head. Secure the twist with bobby pins, and voila! You have an exquisite updo perfect for special occasions and formal events.
Conclusion
Long-layered wigs are a treasure trove of styling possibilities, allowing you to express your individuality and creativity. From voluminous curls to sleek straight looks, the versatility of long layered wigs ensures a perfect style for every mood and occasion. Experiment with different hairstyles embrace new trends, and most importantly, have fun exploring the endless styles you can rock with your long layered wig.